Assistant Vice President – Credit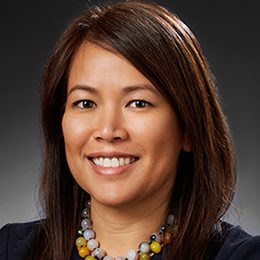 Lilli is our Assistant Vice President – Credit and is responsible for underwriting and portfolio management. Lilli has more than five years of experience in venture capital and over 15 years of experience in research and development in academia and the pharmaceutical industry.
Lilli previously served as a Senior Investment Associate at Connecticut Innovations, where she sourced, evaluated and structured new investment opportunities in life sciences, including conducting due diligence, and managed portfolio companies. Lilli served as a board observer for numerous life science companies, including Arvinas, Aeromics, Bioarry, Tangen, Thetis and AxioMx (ABC:LN). Prior to joining Connecticut Innovations, Lilli held positions at the University of Pennsylvania, GlaxoSmithKline, Merck and Pfizer. She also has extensive experience in international public health, having spent six months in Zambia as Pfizer's Global Health Fellow. Lilli has authored or coauthored more than 30 articles and chapters in peer-reviewed scientific journals. Lilli earned a Bachelor of Science in Biology from Arcadia University, a Master of Science in Biological Sciences from Drexel University and a Master of Business Administration from the University of New Haven.
Direct: +1 (860) 676-8653